We have an incredible opportunity before our nation to renew, revitalize, and redevelop what is called Opportunity Zones. So what are Opportunity Zones? Simple put they are geographical areas designated by The Federal and Local governments nationwide to invest monies that would be Capital Gains taxes into other investment vehicles deferring and reduces taxes. Opportunity Zones can and will bring restoration to communities around the nation within our Lighthouse Initiative creating lasting legacy's through sound, stable, and smart investments in Commercial Real estate. For more info on Opportunity Zones please go to click Article: Opportunity Zones Explained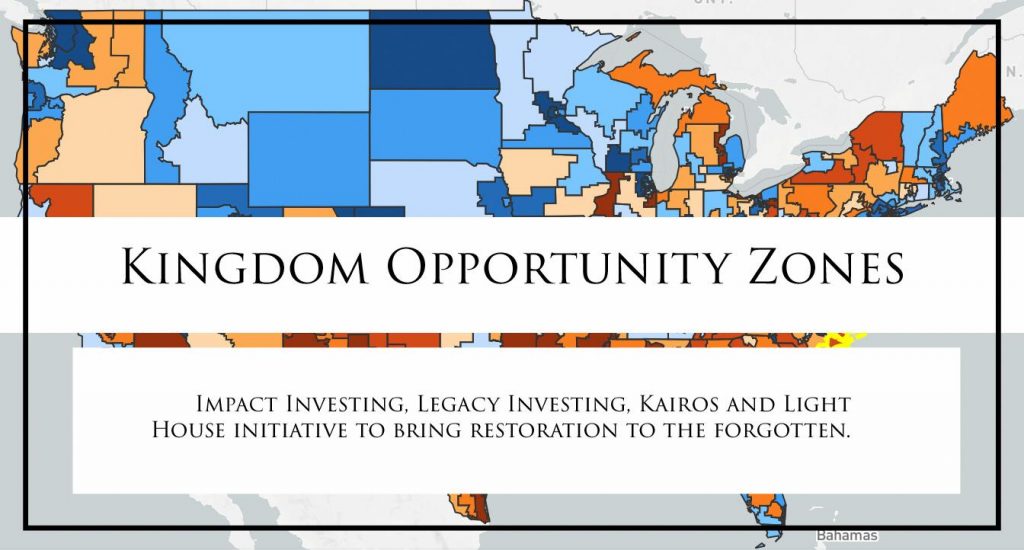 Why should you consider joining us? We have been working in what are now classified as Opportunity Zones since 1990, working simultaneously on as many as 12 assets nationwide that many deemed impossible challenges. Over the last 30 years we have consistently stabilized and returned to profitability well over $1 billion in multifamily assets working on almost every asset class from affordable housing to senior living. If you are interested in joining or finding out more information about The Lighthouse Initiative and are an Investor, family office, QOF, developer, asset manager, or have land or existing project we would like to talk with you. Contact us now.
Why join us now?
Currently we are establishing a Kingdom Opportunity Zone platform to facilitate successful investments in opportunity zones throughout the country connecting all the dots from raising capital to completion of projects. Let us show you how we can have better returns and mitigate risk on investments , as well as make a substantial impact for good at the same time for generations to come.
HUD National Award "Best Turnaround Story"
I have included the video where we won the national award from HUD for "Best Turnaround Story" in the country for the last 3 years and we were honored to partner with Greensboro Housing Coalition and The City of Greensboro to achieve this milestone. It was a stellar example on how private, non profits, cities and ministries can work together to make a substantial impact. When we arrived the project had the worst crime in the area and actually was a recruitment center for MS13 gang. Within 1 year I was being interviewed by Fox News with the Greensboro Police as the community was virtually crime free.
Together We Can Make a Difference!
Again I would like to thank you for taking time today to hopefully be inspired to take action on making a difference in the world with us. We believe The Light House Initiative is one of the vehicles that can and will make a major difference through smart, sound, and stable investments in commercial real estate throughout the country. We have an open invitation inviting you and others to join us on this journey to transform one person, one family, one community, one neighborhood, one city to one nation at a time. This truly is an incredible opportunity before us and hope that you will join us and invite others to be part of The Lighthouse Initiative.