Apartment Director has overseen as many as 12 value add projects at the same time, fixed over a billion dollars in failing assets, and been on precapitalation teams such as Home Properties of NY before they had their IPO to become a REIT with Oppenheimer. Robert has managed a 15,000 unit portfolio and during the 1st year moved the whole portfolios occupancy by 5% in a soft market and has worked on almost every single multifamily asset class nationwide.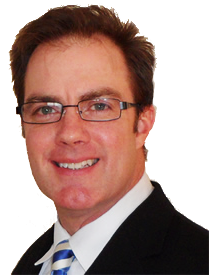 One owner summed up his experience:
"If everyone was on one side of the lake with no way across Robert would find a way…

Many times Robert has come in after other experts and made the impossible possible. He is in the top 1% of his field and has built a solid track record of success where others have failed."
Robert also has expertise in leasing, marketing, advertising, executive property management, asset manager, hiring, training and much more. One of his client's for the last 20 years brought him in-house to be the marketing and leasing director for a 15,000 unit portfolio for 4 years as well. He also has successful industry experience with a variety of property types including luxury high rises, garden apartments, senior living centers, tax credit, and commercial assets. His passion and long proven track record is apartment communities.
We evaluate any apartment community in any market condition and quickly implement a plan for success and then it just a race to the finish line!
Over a billion dollars stabilized in the last 30 years!!!
If you are planning on purchasing an apartment community, now is the time to contact The Apartment Director.  Find out how we can help you evaluate and underwrite your opportunity and possible Joint Venture or Partner with your group.
Don't make the mistake so many investors do guessing if the apartment community is a good investment.  It has literally cost investors millions and millions of dollars doing this and some have lost their investments.
Take the guess work out of it and have Robert Laing "The Apartment Director" on your team.